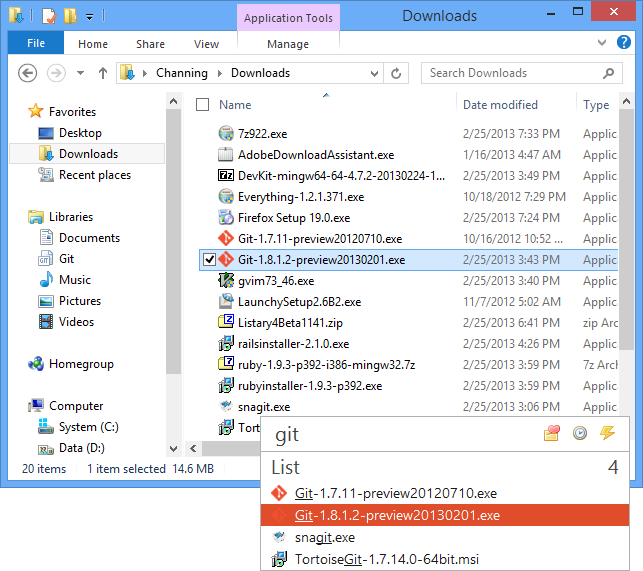 PRO

It's also a launcher
Once you find the file you need, you can launch it or use custom actions.

PRO

Search as you type everywhere
You can start typing on the desktop or any folders and it'll just search for you.

PRO

Supports other explorers
It supports not only Windows Explorer but also XYplorer, Directory Opus, Total Commander and all the other explorer alternatives.
PRO

Remembers searches
Can also export to file

PRO

Backup settings


PRO

Customise search databases
Drives and folders

PRO

Regexp support


PRO

Filter searches
By name, file extensions, location, size, date and more.

CON

Functionality to find text or data in files is in a primitive state

More commonly referred to as Agent Ransack, though that is the Lite edition, FileLocator Pro gives fast search facilities over a number of disparate resources. NB: Agent Ransack (the free edition / FileLocator Lite) does not include the PST search functionality: http://www.mythicsoft.com/filelocatorpro/features FileLocator Network is an additional product which allows you to distribute search processing across multiple nodes; especially useful when searching on devices distributed across a WAN: http://www.mythicsoft.com/filelocatornetwork
PRO

Powerful
Good range of search capabilities.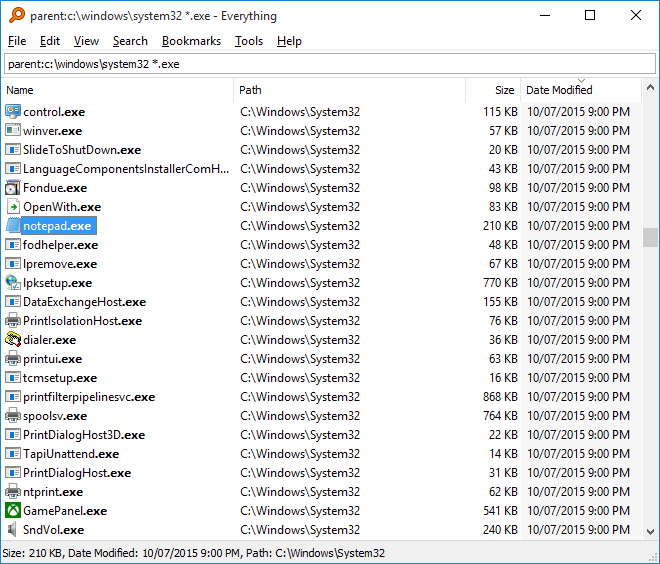 Locate files and folders by name instantly.
| | |
| --- | --- |
| PRO | Clean and simple user interface |
| PRO | Quick searching |
| PRO | Real-time updating |
| PRO | Small installation file |
| PRO | Minimal resource usage |
| PRO | Quick file indexing |
| PRO | Share files with others easily |
| CON | Only searches file names, not within files |